"Visions Of Heaven," became a number 1 best-seller within 5 days of publication.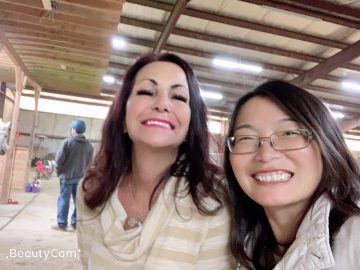 The above photo is one of my family favorites!!
I wrote "VISIONS OF HEAVEN: What My Near-Death Experience Taught Me About Eternity" because in 2006, I experienced a personal near-death experience and I would like to share my time in heaven with you.  I want my readers to know what heaven is like.   I know my near-death experience was completely factual.  When I compared details about the ancestors that I met 'Paradise' with my husband, he was convinced and KNEW.  I saw 'Eternal Families," Jesus Christ, Heaven, Ancestors, huge mansions to live in, that our spirit is the always the same, (pre-mortal, mortal life, and in the after-life), and so much more.
After years of study about life after death, I have written several books on the subject.  I believes in the same principles that matched my discoveries during my NDE and time in heaven.  My new book, "VISIONS OF HEAVEN.  What My Near-Death Experience Taught Me About Eternity," shares my journey as I realized that death is part of our Heavenly Father's plan of happiness.  That we are a child of God, that He has always known and loved us, and He created our mortal life to fulfill our desire to to participate in His "Plan of Salvation and Happiness."